AREAS OF EXPERTISE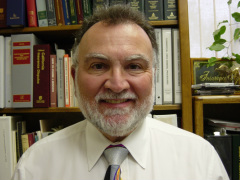 Richard has been engaged in over 200 different cases. He has testified in deposition over 150 times and testified at trial both State and Federal over 50 times. He has been offering expert testimony for 35 years.

Testimony has been given in the following areas of property and casualty insurance: the standard of care for insurance agents, brokers, surplus lines brokers, underwriters, claims adjusters, insurance companies, risk managers, consultants, independent and public claims adjusters.

Testimony has been rendered related to the following topics: Insurance ethics and code applications; insurance industry standards, customs and practice; Interpretation of coverage terms, standard forms and their uses; creation of manuscript forms and endorsements; self-insurance programs; risk management, loss control, claims control, exposure identification, analysis and application; claims adjustment practice and procedures including adherence to Fair Claims Settlement Practices Regulations and potential bad-faith issues.

Richard has been an active participant in the insurance industry for 49 years in different capacities and has been able to interact with thousands of insurance professionals in an academic setting in discussing the issues involved in the industry.


---